PO Box 768152 | Roswell, Georgia | 30076
National Museum of History's 24th Annual Charity Golf Classic
National Museum of Funeral History's "Cremation
Exhibit" which features a replica of the first Crematory in the U.S. which was the LeMoyne Crematory from 1876 in Washington, PA.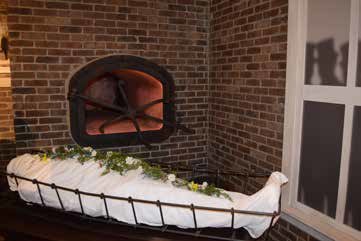 The interior of Roy's Bonneville is lined with hand-tooled leather. The top of the dash is encrusted with 150 silver dollars. To accommodate an extra front-seat rider, a silver saddle is placed between the bucket seats, decorated with rhinestones and 150 silver dollars on the black leather around the saddle seat. On the back of the front seats are two pistols and holsters and belts with bullets in case rustlers show up unexpectedly. That's a lot of bling!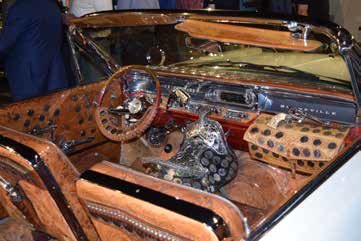 "A Tribute to Roy Rogers" is a special exhibit presented by NMFH.... Shown here is the 1963 Pontiac Bonneville convertible, the ultimate statement of cowboy chic, once owned by Roy Rogers.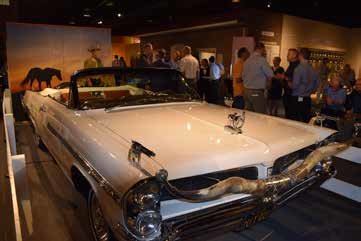 NMFH President, Genevieve Keeney with Naomi Brown and Erika Holley touring the exhibits.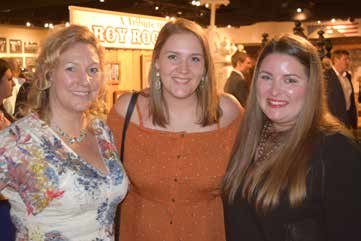 Playing the Charity Tournament "Patriotic Style!" Red, White and Blue was the "Star Spangled Banner" theme for this colorful group!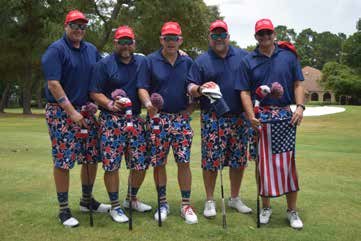 A record number of Golfers played the "Charity Golf Classic" throughout Kingswood Country Club's 3 championship courses....Enjoying the tournament: (L-R) Steve Gackenbeck, Tim Ryan, Thomas Pontone, Michael Eddy and Len Webber.